Job Opportunities
A system-wide update of department data will be performed on June 30, 2017 from 5:00 PM to 7:00 PM. This may impact your ability to use the 'Search departments' filter below during this time period.

Job Seekers: To see the City and County of San Francisco's schedule for citywide CBT exams click here.

Featured Opportunities
NEW! 0963 Health Service System Executive Director
NEW! 0932 Manager IV - Budget Director
NEW! 0923 Manager II - Eligibility Manager
NEW! 0961 Deparment Head I - Executive Director, Entertainment Commission
NEW! 0931 Manager III - Deputy Director, Labor Standards Enforcement
NEW! 0922 Fleet Manager
NEW! 1052 IS Business Analyst
NEW! 8177 Attorney (Civil/Criminal)

SF Civic Tech Engineering
Registered Nursing Job Opportunities
Entry-level Deputy Sheriff
Entry-level Police Officer
Entry-level Firefighter
Student Intern Opportunities
Please visit our facebook page and become a fan to get updates on featured recruitments in your facebook feed.

Helpful Videos
How to Search for a City Job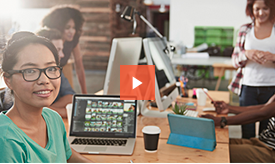 How to Apply for a City Job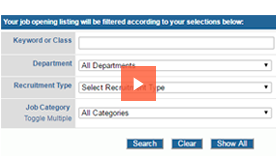 Equal Employment Opportunity: The City and County of San Francisco encourages women, minorities and persons with disabilities to apply. Applicants will be considered regardless of their sex, race, age, religion, color, national origin, ancestry, physical disability, mental disability, medical condition (associated with cancer, a history of cancer, or genetic characteristics), HIV/AIDS status, genetic information, marital status, sexual orientation, gender, gender identity, gender expression, military and veteran status, or other protected category under the law.

INFORMATION RELATING TO PRIVACY: Any information entered in JobAps while preparing your application will be retained by JobAps as soon as you save that information (i.e., click on the save button). For example, even though your application may still be incomplete and not submitted, JobAps will be required to keep any information that you choose to save. Please note that JobAps holds all confidential information in the strictest of confidence and does not disclose or provide access to confidential information to unauthorized persons.
Civil Service Commission Rules for the City and County of San Francisco specify announcement, application and examination policies and procedures, including applicant appeal rights. They can be found on the Civil Service Commission website at http://sfgov.org/civilservice/rules. Copies of specific rules can also be obtained at the Department of Human Resources, 1 South Van Ness Avenue, 4th Floor, San Francisco, CA 94103. Protests regarding matters not subject to appeal to the Civil Service Commission must be submitted in writing to the Human Resources Director no later than five business days from notification of the decision or action.
Master Application
The application template

| | |
| --- | --- |
| Master Application | You can update your Master Application at any time to keep it up-to-date. You can use it to copy into any new application. |
Permanent Jobs
Job opening listings that match the search filter.
Job Title
Department
Salary
Filing Deadline
Status
0942 Manager VII - Wastewater Operations Manager PBT-0942-073721
Public Utilities Commission
$151,372.00 - $193,180.00/year
Friday,
July 14, 2017 5:00 PM
Status
1218 Payroll Supervisor PBT-1218-076687
Public Utilities Commission
$40.79 - $49.58/hour; $7,070.00 - $8,593.00/month; $84,838.00 - $103,116.00/year
Tuesday,
July 11, 2017 5:00 PM
Status
1824 Principal Administrative Analyst PBT-1824-074974
Public Utilities Commission
$102,882.00 - $125,060.00/year
Monday,
July 10, 2017 5:00 PM
Status
2482 Water Quality Technician III PBT-2482-077950
Public Utilities Commission
$77,558.00 - $94,276.00/year
Thursday,
June 29, 2017 5:00 PM
Status
Temporary Provisional Jobs
Exempt Positions
Powered by